The AMX system is not simply a duct, but an innovative, effective and convenient air distribution and diffusion system that guarantees maximum environmental comfort. It is used in all civil and industrial heating, air conditioning and ventilation systems.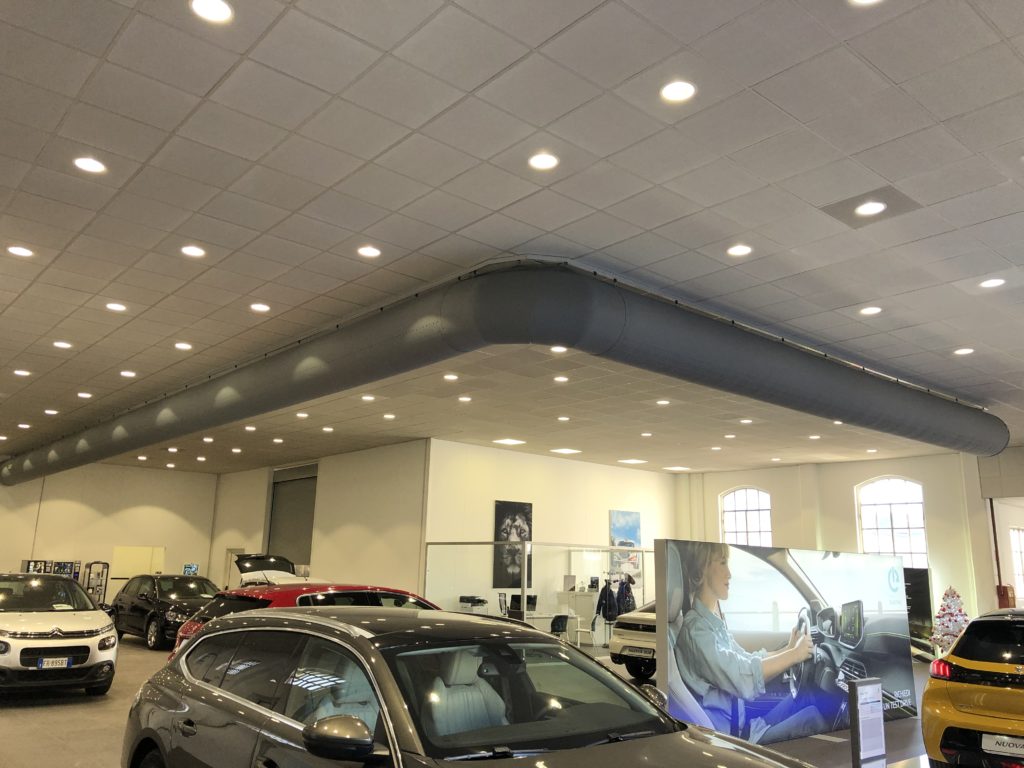 The AMX diffuser is made with special technical fabrics, impermeable to air, on which one or more series of calibrated holes are obtained. The design of the holes is always made to measure according to the characteristics of the specific system and is carried out to ensure maximum performance.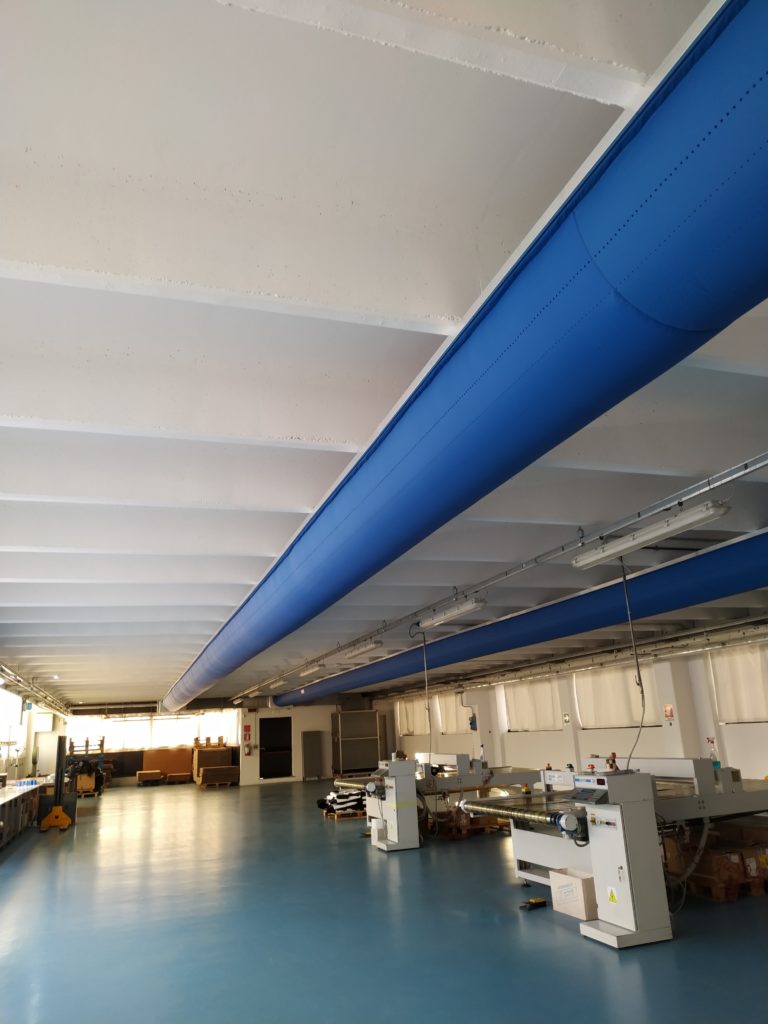 Air diffusion with the AMX system is the best compromise between the two theoretical models for introducing air into the environment, able to obtain the comfort conditions and achieve maximum temperature uniformity, in the absence of air currents and reducing the physical phenomenon of stratification. The know-how of the AMX system has been developed thanks to the theoretical knowledge and experimental insights whose research methodology has been carried out with prestigious Italian universities and is constantly evolving.