AMX ITALIA produces an innovative air diffusion system for air conditioning, heating and ventilation systems, which has always been its only activity and which over the years has been able to continuously and progressively expand on a technical, commercial and product quality level and service.
The operating principle of the AMX system is based on the physical phenomenon of high induction, using this principle it is possible to move large volumes of ambient air in the desired direction, by means of low flow air jets.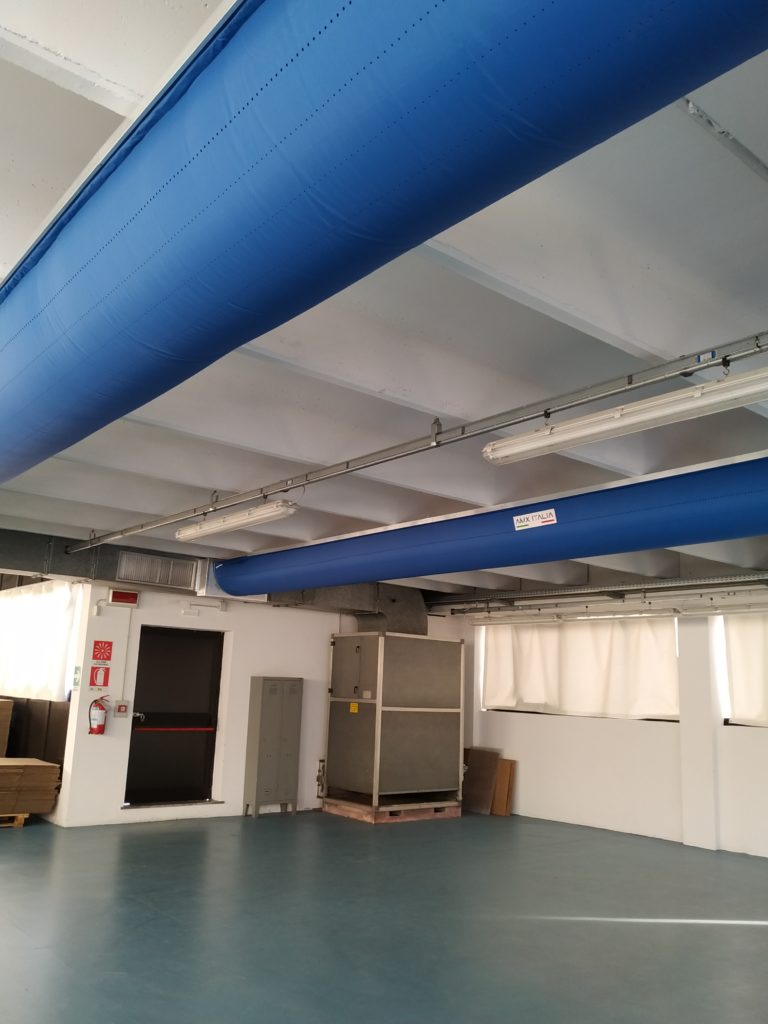 The AMX system applies this principle to a fabric duct, installed directly in the room to be air-conditioned, equipped with a certain number of holes calibrated along its entire surface at regular and predetermined distances, sized according to the know-how put developed in 40 years of specific research activity in the field of air distribution and air conditioning.
The AMX diffuser designed and made to measure for each specific need, allows you to meet the conditions of air speed and temperature uniformity, ensuring the required comfort conditions, overcoming the technical limits imposed by traditional systems.
The company operates in a production plant in Livorno and is present on the Italian market with a sales network and abroad with a network of distributors.
The affirmation of the AMX system on all markets is the confirmation of a winning philosophy, in which innovation and technology are the main tools to offer the best solutions and optimize costs, in any product sector.
The applications of the AMX air ducts are innumerable: according to the needs, can be used in any type of environment (small or large volumes) and industrial use such as factories, warehouses, shopping centers, exhibition centers, sports centers and civil environments such as hotels, schools, offices, shops, museums and theaters.
The offices are always at your disposal to provide you with more detailed information, to send information material or for a meeting.